Abel's Piano Music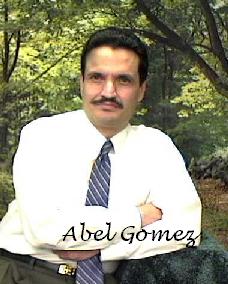 Abel's Piano Music has been on the web since April 1999 when we began in our old page with Prodigy.net, and we have distributed our top quality CD's to many satisfied customers all over the world (see Testimonials ). My name is Abel Gomez, founder and president of Abel's Piano Music. I'm also Director of Music Ministries at Cypress Presbyterian Church in Pompano Beach, Florida, USA. I graduated from the Conservatory or Music of Puerto Rico and later completed my Master of Music degree at ENMU.
In March 2002 I began to record several CD's with a variety of songs, from popular and gospel songs to classical and semiclassical. I ended up with a collection of 7 albums containing songs for just about every taste. Only three months later I was interviewed by the Fort Lauderdale Sun Sentinel , and it was published on their Sunday Edition of June 30, 2002.
Below is a link to our CD's with selections both in English and Spanish, including Popular songs and Semi-classical music . This music will touch your soul for sure.
Thanks to the Internet I can now reduce the operating expenses and sell all our CD's way below the original sale price. Don't miss this opportunity!
Gospel Songs
Place Your Order Today (Secure)
Haga Su Orden Hoy Mismo (Secure)
Pagina en Espaņol